About us
The standard line-up for Cloud Nine is as a four-piece group, consisting of female vocals, piano, bass and drums. However, we can adapt to play as anything from a two-piece group upwards! Should you require additional musicians (for example, guitar or brass), just let us know and we'll be happy to discuss your requirements.
Cat Scandrett - vocals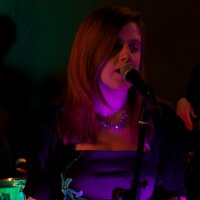 An experienced vocalist, Cat has been singing a wide range of music since she was a child, starting in classical and musical theatre before moving into more wide-ranging styles. She has been singing professionally since 2005 with highly successful Kent function bands, The Impressions and Pulse, and has enjoyed gaining precious experience in singing everything from motown and soul to modern rock! She has also been employed for session work, most notably at Abbey Road Studios for the 2009 animated film, 'Planet 51'.
However, jazz and blues have always been her true passion and Cat is thrilled to be able to fulfil her dreams with her fellow accomplished musicians in Cloud Nine.
Chris Manley - piano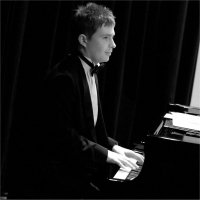 Having initially taken a traditional route through the classical grades, Chris has realised his true passion for jazz. He has developed his unique style both as a solo performer and alongside other accomplished jazz musicians, including Hullabaloo front-man Jarrod Coombes, international vocalist Louise Cookman, and renowned trombonist Mark Bassey. Chris frequently plays for private functions in the Kent and London area and has a regular spot at the Ancient Raj restaurant in Canterbury.
Chris is extremely pleased to be a member of Cloud Nine and is looking forward to providing you with the top-quality music you deserve for your event!
Neil Francis - bass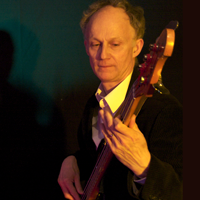 A professional and dynamic musician, Neil's versatility makes him one of the most sought-after bass players in Kent. He is a highly experienced jazz musician and has enjoyed success both in session work and with the critically acclaimed David Rees-Williams Trio. Neil can also turn his hand with ease to other styles of playing, most notably with The Impressions function band.
Neil is thoroughly enjoying his work with Cloud Nine and is excited for the year ahead!
Chris Hall - drums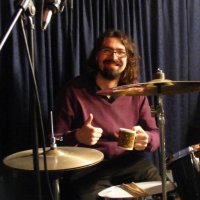 Chris has been playing the drums since he was a child and has been a professional drummer and percussionist for more than a decade. His innate versatility means he is accomplished at a huge range of styles, which he has specifically tailored for his performances at a wide variety of venues over the years. These include hotels, castles, restaurants, gardens, holiday camps, rooftops, boats, golf clubs, concert halls and orchestra pits for many professional theatre productions. Chris also drums with Kent-based function band M`Larki.
Chris is passionate about providing high-class musical entertainment and is pleased to be able to do this with Cloud Nine!